Magneto Parts Lucas MO1L for sale.
Want a BSA Lapel Badge? .....Various Designs ( 25mm Dia )

Contact me for details - Stlg 10.00 Each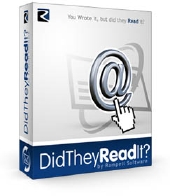 Want to check whether your sent emails are being read? Free Trial of DidTheyReadIt
Sign Guestbook
Motorcycle Tire Sizes and Width's


To use this Chart

1.

Find your tire sidewall width or size in Column 1.

2.

Move right (Columns 3-11) to get your Aspect Ratio (A/R); may be on the sidewall
or manufacturer's specs; most old-style tall tires are 100 A/R (Goodyear "Super
Eagle", Arco, Dunlop "Safety Mileage Mk. II" & "Speedmaster Mk. II", etc.).

3.

Add the figure in the box to your rim size - this is your tire diameter.
| | |
| --- | --- |
| Column 1 | Tire size in millimeters |
| Column 2 | Tread width in inches (millimeters * .0393701) |
| Columns 3 - 11 | Sidewall height (from rim bead seat to top of tread) |
| | | | | | | | | | | |
| --- | --- | --- | --- | --- | --- | --- | --- | --- | --- | --- |
| Size | Width | 55 A/R | 60 A/R | 65 A/R | 70 A/R | 75 A/R | 80 A/R | 85 A/R | 90 A/R | 100 A/R |
| 80mm | 3.15" | 3.46" | 3.77" | 4.08" | 4.39" | 4.70" | 5.01" | 5.32" | 5.63" | 6.26" |
| 90 | 3.54 | 3.90 | 4.25 | 4.60 | 4.95 | 5.30 | 5.65 | 6.00 | 6.35 | 7.06 |
| 100 | 3.94 | 4.33 | 4.72 | 5.11 | 5.50 | 5.89 | 6.28 | 6.67 | 7.06 | 7.84 |
| 110 | 4.33 | 4.76 | 5.19 | 5.62 | 6.05 | 6.48 | 6.91 | 7.34 | 7.77 | 8.63 |
| 120 | 4.72 | 5.20 | 5.67 | 6.14 | 6.61 | 7.08 | 7.55 | 8.02 | 8.49 | 9.43 |
| 130 | 5.12 | 5.63 | 6.14 | 6.65 | 7.16 | 7.67 | 8.18 | 8.69 | 9.20 | 10.22 |
| 140 | 5.51 | 6.06 | 6.61 | 7.16 | 7.71 | 8.26 | 8.81 | 9.36 | 9.91 | 11.01 |
| 150 | 5.91 | 6.50 | 7.09 | 7.68 | 8.27 | 8.86 | 9.45 | 10.04 | 10.63 | 11.81 |
| 160 | 6.30 | 6.93 | 7.56 | 8.19 | 8.82 | 9.45 | 10.08 | 10.71 | 11.34 | 12.60 |
| 170 | 6.69 | 7.36 | 8.03 | 8.70 | 9.37 | 10.04 | 10.71 | 11.38 | 12.05 | 13.39 |
| 180 | 7.09 | 7.80 | 8.51 | 9.22 | 9.93 | 10.64 | 11.35 | 12.06 | 12.77 | 14.19 |
| 190 | 7.48 | 8.23 | 8.98 | 9.73 | 10.48 | 11.23 | 11.98 | 12.73 | 13.48 | 14.98 |
| 200 | 7.87 | 8.66 | 9.45 | 10.24 | 11.03 | 11.82 | 12.61 | 13.40 | 14.19 | 15.77 |
| Size | Width | 55 A/R | 60 A/R | 65 A/R | 70 A/R | 75 A/R | 80 A/R | 85 A/R | 90 A/R | 100 A/R |
Sign Guestbook